Boats and More Boats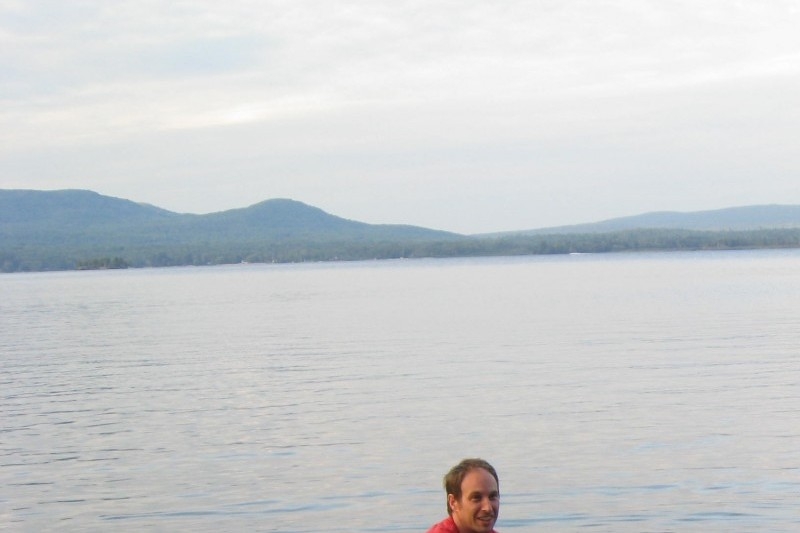 We take great pride in our wood and canvas canoes and wooden skiffs and motorboats at Tanager. Our second, third, and fourth generation campers often learn to row and canoe in the same boats their relatives used generations earlier. Fortunately for us, Steve ("Slim") Hann, former camper and boatman extraordinaire, continues to share his boat building and repair skills with us. In the past several years, he has recanvassed many canoes, ably assisted at times by Roger Birkhead and J.D. Signom, and done major restorations of the Little Green (our Bellows skiff, a Chateaugay Lake original) and Humphrey's Skiff (generously donated to camp by Liz Rudolph Rogers of Pine Lodge). He has replaced ribs, the transom, and the bow seat in Bell Boat (gift of Gordon Bell) as well as the transom in the Lyman (another gift of Liz Rogers).
In the summer of 2016 the camp community was extremely fortunate to be given three wood and canvas canoes in perfect condition from three generous people. In addition, we want to thank the Holyoke family for gifting a fully restored wood and canvas canoe in loving memory of Douglas Holyoke, a former staff member and dear friend of Wiggie and Mr. Welch. And finally, in the fall of 2017, a close Tanager friend and Upper Chateaugay Lake resident, Steve Matteson, donated a beautiful Chateaugay Lake skiff that is the twin of camp's Reggie's skiff. It was built by Reg Merrill in his lakeshore woodworking shop that is now owned by Tanager Lodge. Steve is a descendent of the Merrill family, the original settlers on the lake.
Next Blog Post
Steve (Slim) Hann completed restoration work on the Thunderbird -- the first outboard motorboat on the lake -- in 2014, our 90th season! The boat was built in the 1920s by Tad's great uncle, Fred Smart.…